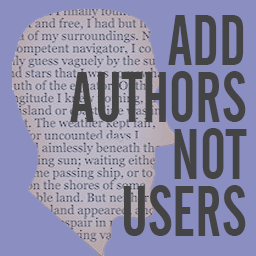 Add authors not users
by Yonatan Est
Overview
---
With "Add Authors Not Users" users can add guest author names to posts and pages, without the obligation to add them as registered users.
While guest posting is a very common practice , WordPress configuration is such as adding guest post authors? name can be time consuming and burdensome.
Users have to add the guest author as a user first, which includes adding his email, making sure he or she has the right permissions and only then it is possible to define the user as the author of the post or article. In short, registering users can be time consuming especially if you have many guest posts.
With this WordPress plugin everything become super simple. It adds a guest author box to the post dashboard where the user can determine the author?s name.
The guest author name will be saved to the post metadata and the metadata value will override the user?s name for the specific post.
This plugin is undoubtedly the most simple and straightforward solution to change guest author name by adding the author box to WordPress dashboard.
Brief description: add a guest author name without needing to register a new user.
This plugin adds a metabox in post dashboard with a guest author name field.
Summary
WordPress Version:
3.0.1 or higher